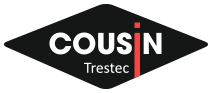 Zoom
Endings
Rigging workshop – OUR TEXTILE SOLUTIONS
With more than 50 years of know-how, our Atelier Gréement offers you the realization of various textile solutions for rigging or other applications.
Thanks to a perfect knowledge of the fibres and a total mastery of seamanship techniques, our workshop is able to respond to all your problems (design, implementation, follow-up, advice, etc.) to offer you an efficient rigging or quality technical finishes.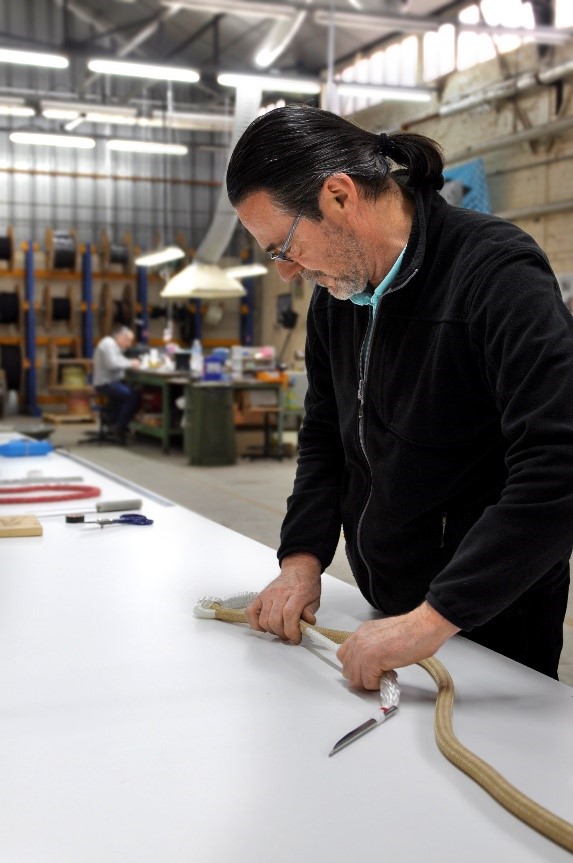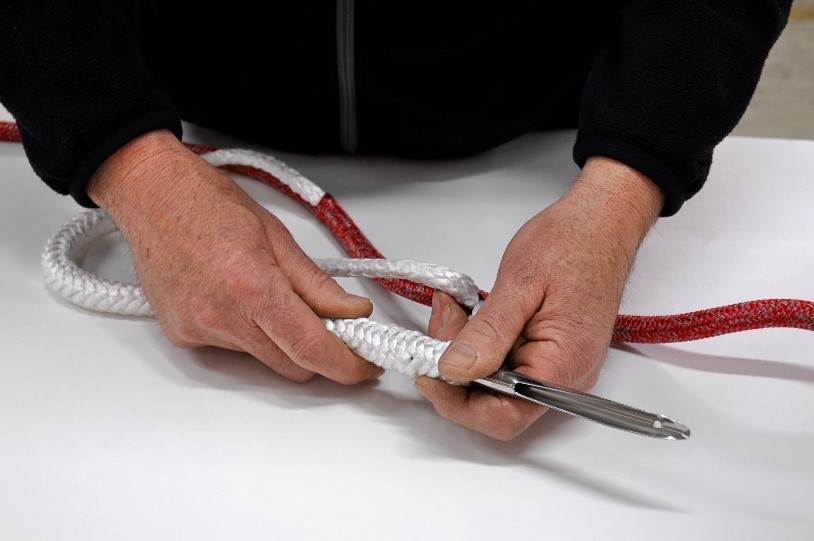 FINISHES WITHOUT LOSS OF STRENGTH
Composed of experienced riggers, the great strength of our rigging team is to know how to work the ropes with such precision that the finitions restore 100% of the breaking strength of the ropes. We make custom finishes for all types of boats regardless of the diameter.
Our stress recovery is controlled on our 100-ton traction bench and guaranteed by our quality service.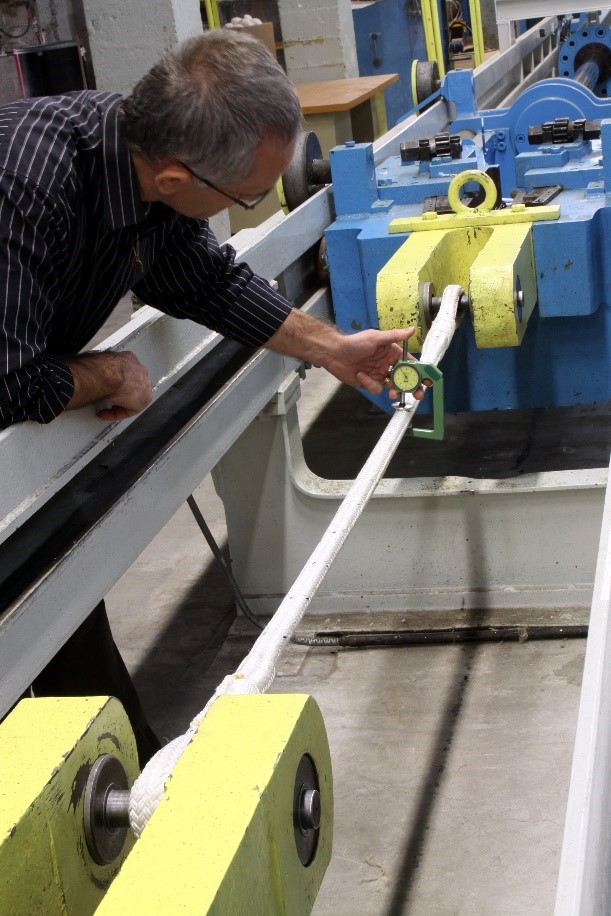 TYPES OF ENDINGS
Spliced buckle
Overwintering
Filament winding
Leather trim
Loops
Opening textile shackle