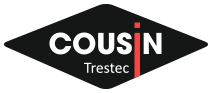 Zoom
Raw materials
Our raw materials
To improve comfort, safety and performance, we use the best materials on the market: polyamide and high tenacity polyester, Technora®, Dyneema®, Twaron®, HMPE, Spectra®, Vectran®…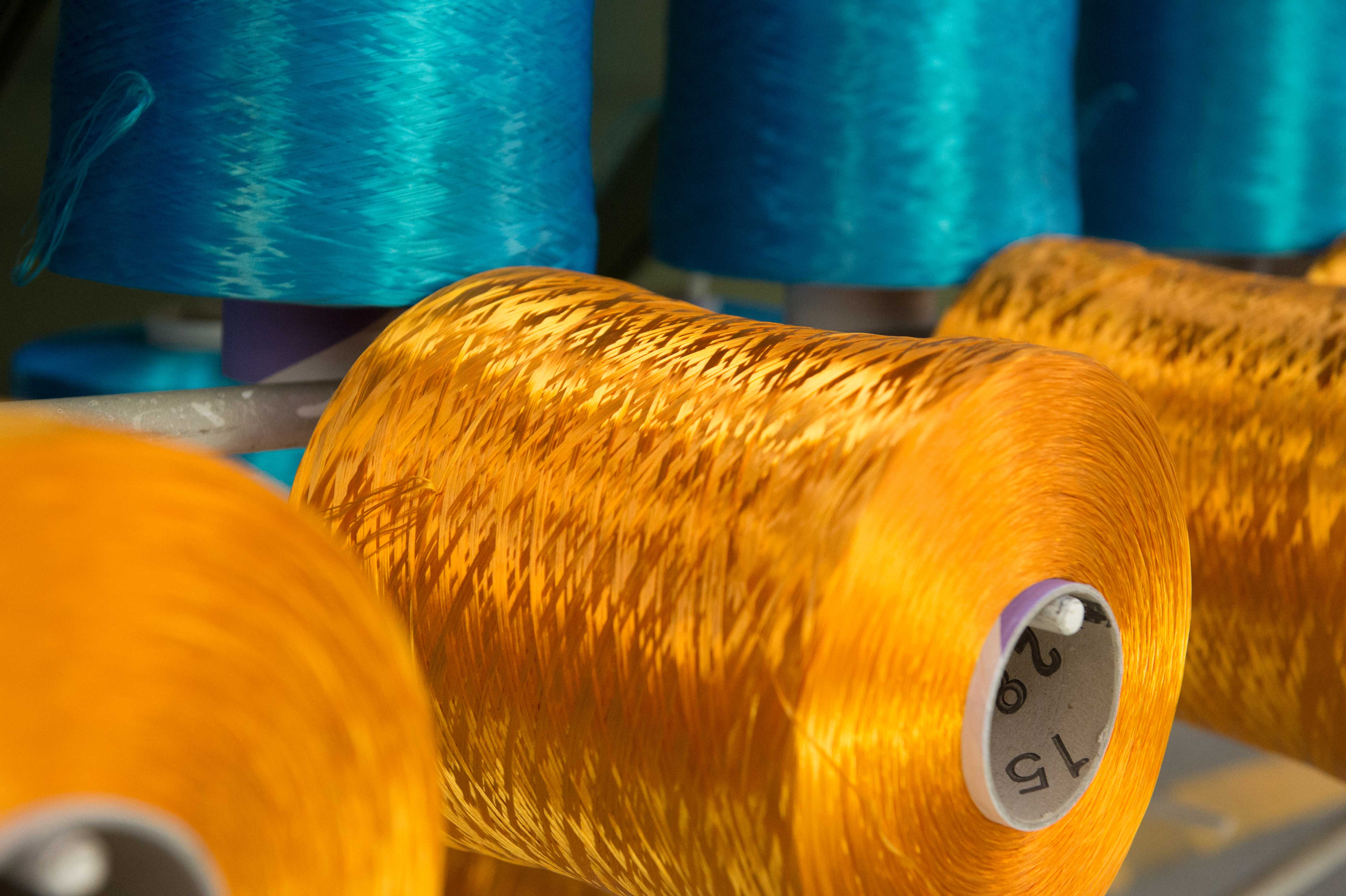 Polyamide 6: Polyamide 6, also known as polycaprolactam, is obtained by polymethylation of ε-caprolactam. It is a white, semi-critallin thermoplastic. It is also called Nylon 6, this designation indicating extruded manufacture. PA 6 is used in a wide range of products requiring high-strength materials. (INRS source).
High tenacity polyester: particularly suitable for technical applications because of its resistance to breakage and abrasion, but also because of its UV stability.
Technora®: Technora is part of the Aramid family and has been developed and marketed by Tejin since 1987. Technora is known for its many advantages:
–  High tensile strength: Strong and lightweight, Technora is eight times stronger than steel and three times stronger than fiberglass, polyester or nylon yarn,
–  Good fatigue resistance: Technora shows little loss of strength, even during repeated abrasion, bending and stretching,
–  Excellent dimensional stability: its molecular structure allows it to have high elasticity, low creep, low stress relaxation and low thermal shrinkage,
–  Résistance à la chaleur : Avec un seuil de décomposition thermique de 500 ° C, Technora peut être utilisé à 200 º C pendant de longues périodes. A 250 ° C, il conserve plus de la moitié de sa résistance à la traction,
– Chemical resistance: Technora is not vulnerable to water, steam or sea damage and is highly resistant to organic acids and solvents. (Direct Cordage source).
Dyneema®: a high-modulus polyethylene fibre that is highly resistant to breakage.
Thanks to its molecular composition, dyneema is able to withstand heavy loads without breaking: at equal diameter, it is on average 5 times stronger than a polyester rope. But the success of dyneema is not based solely on its fracture resistance, it also has a very low coefficient of elongation. It can properly withstand prolonged UV or humidity exposures and its low coefficient of friction makes it very slippery and therefore particularly protected against raging.
The dyneema is available in several modules that can be traced to the words "SK" with a number. It is in the course of optimising the fibre production and processing process that DSM has created these different types of dyneema: although there are many types of dyneema at present, only a few are used in the manufacture of marine ropes:
The SK38 is perfect for the halyards of cruise ships: if its resistance is similar to polyester, its elongation is much lower. It is therefore ideal for a «normal» navigation during which the rope will not be put to a great test.
The SK75 is often reserved for listening or possibly for textile hooks. It has a low elongation, but its uses are limited by its sensitivity to creep phenomena.
The SK78. It has characteristics similar to the SK75 while greatly reducing its creep: it is therefore a very good candidate for your halyards or some elements of your rigging
The SK99 has a very low elongation as well as superior resistance to other modules. This high-performance fiber is therefore ideal for racers. (source Meyer Sansboeuf)
HMPE: Very high molar mass polyethylene (UHMPE, also known as HMPE) is a high density polyethylene (PE-HD) characterized by excellent abrasion resistance. Due to its very high molar mass, this linear polyethylene has a very low fluidity index, so its shaping is difficult. Very high modulus fibers can be obtained after stretching.
It has a very high breaking strength. HMPE ropes can be an advantageous replacement for steel ropes in technical applications requiring sustained resistance to breakage and abrasion while guaranteeing a minimum elongation of stress.
We offer you the next generation textile cables of the Dynalight range made of HMPE fibres. This type of HMPE cable is very efficient in towing cable, mooring or lifting.
During an exclusive manufacturing process, the HMPE fibres that make up the Dynalight rope are impregnated with a polyurethane-based resin. This greatly improves the life of the rope and the abrasion resistance.
Spectra®: Spectra is an ultra-lightweight, ultra-strong, and highly durable fiber. It has several advantages:
Strength – 40% stronger than aramide and fifteen times stronger than steel, it is a very strong fiber.
Lightness: Lighter than nylon and polyester.
Durability: Its extreme resistance to abrasions prevents tears.
Comfort: Spectra fiber is flexible and adaptable, which gives the products performance and comfort.
Vectran®: Vectran is a manufactured fibre spun from a liquid crystal polymer created by Celanese Corporation and now manufactured by Kuraray. Chemically, it is an aromatic polyester produced by the polycondensation of 4-hydroxybenzoic acid and 6-hydroxynaphthalene-2-carboxylic acid.
Vectran fibre is five times stronger than steel and ten times stronger than aluminium, making it a material of choice for demanding installations where other fibres fail to meet the requirements of equivalent performance. This product also demonstrates minimal moisture absorption, exceptional cutting and abrasion resistance and a melting temperature of 330°C.
Twaron®: Twaron is a para-aramid. It is a heat-resistant and solid synthetic fiber developed in the early 1970s by the Dutch company AKZO, division ENKA, later Akzo Industrial Fibers.
Twaron is the para-aramid product of manufacturers who want to offer stronger, lighter and stronger products. With its unique combination of mechanical properties, chemical resistance, excellent durability and thermal stability, Twaron® can turn a normal product into a high-performance product.
The Twaron® can offer a wide range of performance improvements to a wide range of applications, including ballistic protection, heat and chemical protection, and applications for the oil and gas industries.