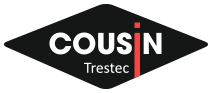 Zoom
Invitation 175th anniversary COUSIN
SHARE WITH THE COUSIN TEAM AN EXCEPTIONAL EVENT AS PART OF THE TRANSAT JACQUES VABRE!
The program includes a festive evening held at the Société des Régates du Havre, Eric Tabarly dock on Thursday, October 26 from 7 p.m.
On this occasion, we offer you the opportunity to take full advantage of the start of the mythical Transat: our team is at your disposal for 2 days to offer you a guided tour of the village, a meeting with the skippers and a presentation of their sailboats.
You can also take part in an introduction to the regatta in the Paul Vatine basin, next to the racing boats.
More information very soon, stay tuned!
We invite you to confirm your presence and your wishes before July 15, 2023 by filling in this form.