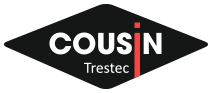 Industry
Braided ropes

Meridian
REF. 793
High performance halyard, its double braided construction makes splicing easier.
Produced in long lengths for use on capstans.

Density : 1,38.
Non-floating.
Advantages :
Easy to splice Flexibility Visibility thanks to certain colours.
Use :
Rope for winches, tethers, slings.
Construction :
32-plait polyester braided cover. 12-plait long helix angle braided polyester braided core.
Colors :