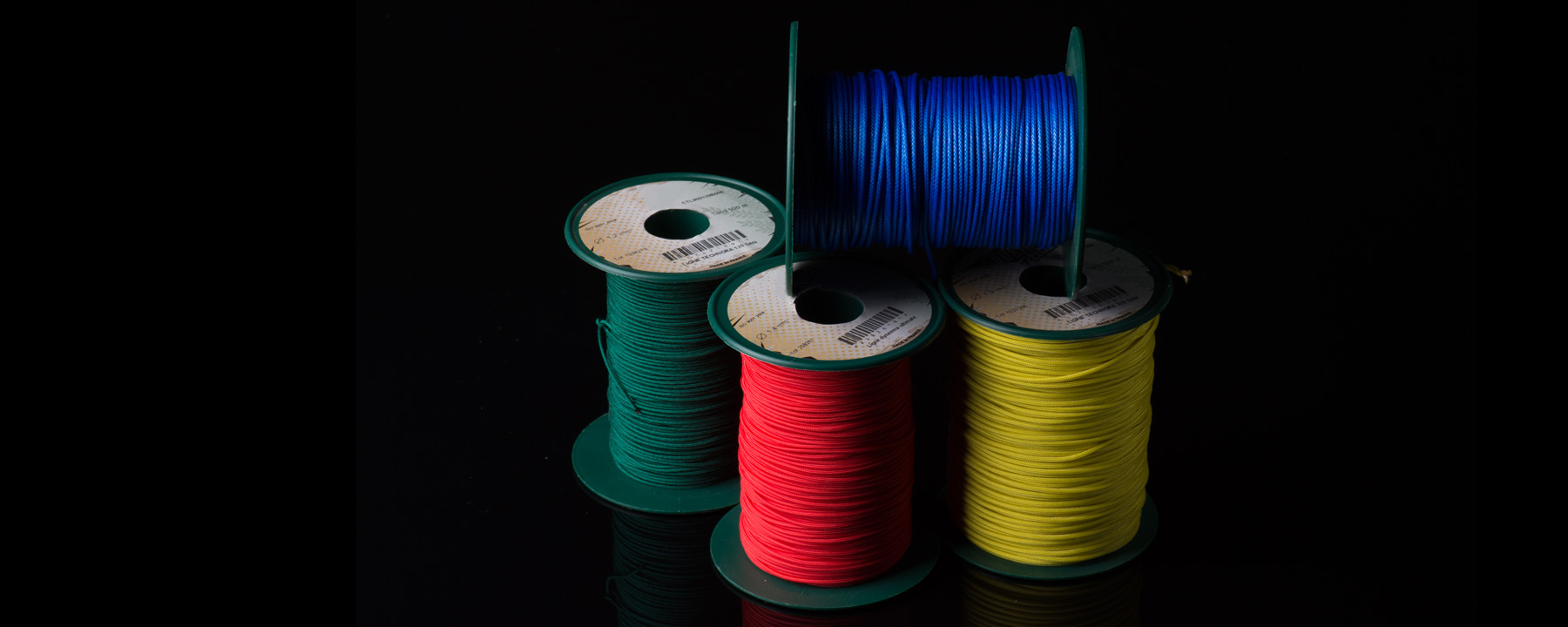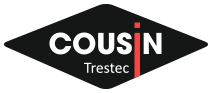 Industry
HMPE textile cables for winches

Topline Ultimate
A wide range of high performance micro lines, 100% HMPE fibers (high modulus polyethylene) stretched and impregnated.
"Fusion" option available on certain references for more roundness and abrasion resistance.
Presentation on reel of 1000 or 2000 meters in one piece.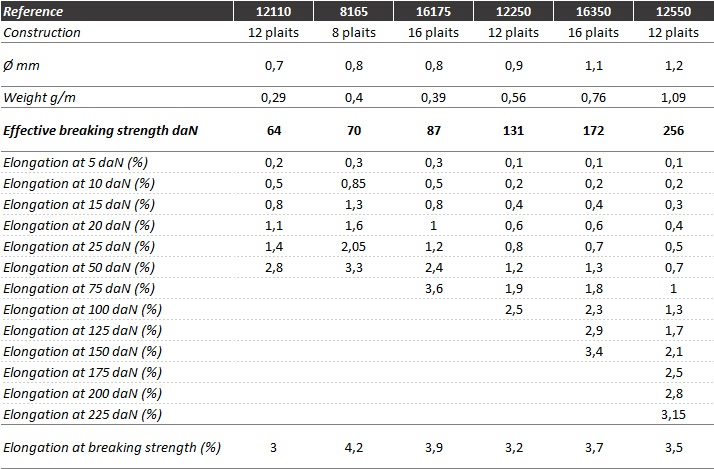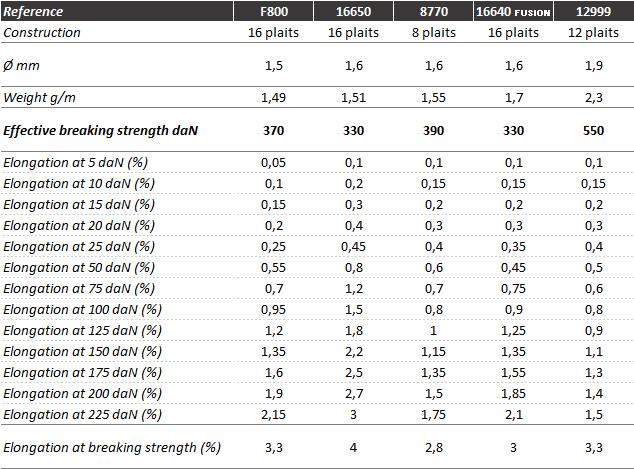 Advantages :
Stability under tension, fine construction, abrasion resistance, light weight silent in use, insensitive to corrosion.
Use :
Small guy line, throw line, adjustment line for automobile, aviation…
Construction :
Hollow braided line, in 8, 12 and 16 plaits. 100% high modulus polyethylene, hot stretched and impregnated with a colored polyurethane solution.